Remember when we lost the keys, and you lost more than that in my backseat baby.
Har börjat titta på Sons of Anarchy and i'm stuck. Jäklar vilken bra serie. Och damn vad Jax är snygg.
---
I'm gonna start a fire, you're gonna feel the heat. I'm gonna burn for you. You're gonna melt for me.
Har precis tittat klart på Country strong. Vilken film. Älskade den.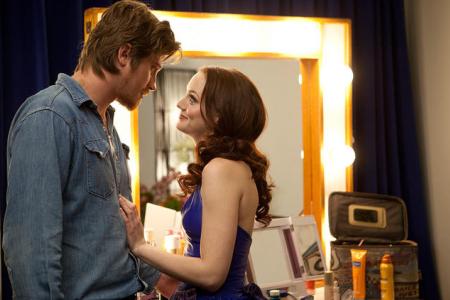 ---
Mama's baby's in the heart of every school girl. "Love me tender" leaves 'em cryin' in the aisle.
---
Nowhere to be. Nothing to do. No one to be. A simple little kind of free.
---
I don't remember you looking any better, but then again I don't remember you.
---
Your kisses lift me higher like the sweet song of a choir. You light my morning sky with burning love.
Middag idag med Johanna. Mycket prat och catching up blev. Underbart.
Imorgon blir det middag och film mys med Linn. Även en slepover. Kommer bli så jäkla mysigt.
På lördag är drinkkväll och sedan en eventuell utgång inplanerat med Jessika och Elin.
Känns som en rätt awesome avslutning på veckan!
Nu är det snart dags att sova om jag ska orka ta mig upp när klockan ringer imorgon.
Men först blir det lite läsning i boken
Elvis och jag
som jag totalt tokläst dom här dagarna. Började läsa den i tisdags och har inte alls många sidor kvar nu. Love it!
---
My voice, humming one of your songs.
---
There were moments of gold and there were flashes of light.
Ni anar inte hur skönt det är att vara ensam hos pappa. Går runt här som jag vill och gör i princip vad jag vill. Det känns så befriande!
Nu tänkte jag snart fixa i ordning lite middag och sen efter det basta en stund. Resten av kvällen lär bli rätt lugn. Kanske ser en film eller några avsnitt av någon bra serie. Juste, älskar att sova i pappa och Sonjas dubbelsäng. Snacka om att man kan breda ut sig! Skönt.

Nej middag var det nu ja.
---